About Eaglecrest
We're a small, privately owned and managed, Property Services company. We specialise in providing good quality, well located, cost-effective and economical residential properties for rent as well as a small number of commercial premises. Most of our properties are studios/flats/apartments but we also have one or two houses as well as a couple of shops, a workshop (which is a "live-work space" associated with separate residential accommodation) and some garages and storage containers.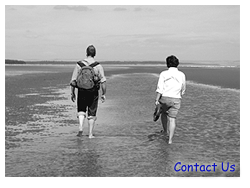 All of our properties have plenty of natural light and many also have their own "outside space" for you to enjoy such as a garden, balcony or roof terrace.

(1) We're an Ethical Landlord!

We believe in treating all of our tenants honestly and with respect. We are against any form of racism or discrimination. When you meet us ask us about our fair and ethical policies and standards, we'll be happy to explain.

(2) We're property developers too, sometimes!

In addition to our residential lettings we sometimes get involved in small to medium sized residential, "mixed" or commercial development projects. Indeed we're always interested in hearing about such opportunities so if you have any land or property to sell, or know of any, please get in touch. Click HERE to read more.

At present we're concentrating on the Surbiton and Kingston-upon-Thames areas only (we no longer have properties in Central London).

(3) We're NOT an estate agency or lettings agency

In fact we're not any sort of intermediary at all! Eaglecrest

is different as it actually owns the properties itself. We deal directly with our tenants (but do use agents to help us find good tenants) and hope through our personal interest and attention to detail to give a really good service.



(4) We undertake a variety of maintenance and building projects

We do everything from architectural design and initial planning (including obtaining local authority consents) through to managing and supervising building work, electrical installations and all aspects of plumbing installation and maintenance.

Please note, however, that we can normally only carry out these projects on our own properties and are not generally able to offers building or maintenance services for anyone else.



(5) We're interested in Landlord-Tenant Law, and also property-related business matters in general.

We like to meet and talk to all sorts of people about all sorts of things. Feel free to get in contact with us if you'd like a chat and think we may have common intersts or if you believe we might be able to help you with something.... if we can we probably will!





---
Eaglecrest Services Limited was registered at Companies House (Cardiff) on 16th Feb 1998, Company number 3510759.
Registered office: C/O CBA Law, Beacon House, Landmark Business Park, Whitehouse Road, Ipswich IP1 5PB