[The following is partly an annotated extract from an article which appeared on the Welsh section of the BBC news website on 2nd Feb 2006. You may still be able to read the original by clicking HERE or HERE. Amongst other sources used were the websites of Beddgelert, Snowdonia and Citizendia].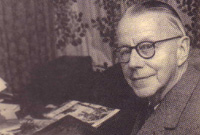 Alfred Bestall

Born: 14 December 1892
Place of Birth: Mandalay, Burma
School: Rydal Mount, Colwyn Bay
Died: January 1986, aged 93

Famous for: Writing & Illustrating the Rupert Bear adventures.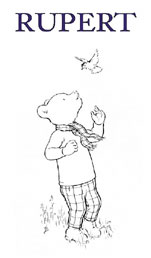 Biography: Caroline Bott from Godalming, Surrey, god-daughter of Alfred Bestall and author of his biography The Life and Works of Alfred Bestall: Illustrator of Rupert Bear.

Alfred Edmeades Bestall (1892-1986) was best known as the author and illustrator of Rupert Bear from 1935-1965, but he also illustrated numerous other childrens books including several for Enid Blyton. In addition he worked as a freelance illustrator for magazines such as Punch and Tattler. Despite retiring he continued working on his various illustrations and contributing to the Rupert Annuals until he was 90 years old.

He lived mainly in Surbiton, Surrey (moving in 1966 to Flat 8, Beaconsfield House, 44 Ewell Road, where he remained for almost 12 years) but he also stayed at his cottage in Penlan several times a year and in between lent the cottage to family and friends from the Surbiton Hill Methodist Church, to which he belonged.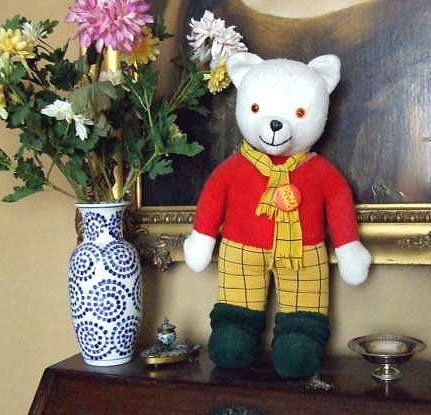 During his long life, and long association with Surbiton, Alfred Bestall also lived at 58 Cranes Park where there is now an English Heritage Blue Plaque commemorating the fact.

In 1980 Penlan became his permanent home, until cancer prevented his living on his own, and he died peacefully at the Wern Nursing Home in January 1986, aged 93.






---

home